Children's Air Ambulance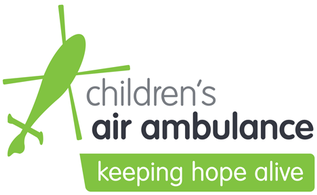 When a child is fighting for their life, the speed at which they receive treatment is vital. That's where you come in.
The Children's Air Ambulance fly critically ill children across the UK to the specialist care they need. The longer a sick child is out of hospital, the greater the risk. Their helicopter not only flies fast, but also serves as a flying intensive care unit for children. They can deliver children to safety approximately four times faster than transport by road. When every second counts this can be a matter of life and death.
The Children's Air Ambulance know that every day in the UK, there are two children who need their help. But right now they can only reach one in every three children who need them. They need your help to reach them all.
They do not receive any government funding and their lifesaving missions are funded entirely by your generous donations.